Do you ever feel like your dog will not listen to you outside, no matter what? Do not worry, as many dog owners feel the same as you. When you show your dog something inside, he does it well, but when you take him outdoors, it is as if he has entirely forgotten what you taught him!
If your dog is good at listening inside the house but not quite as much outside, then your first move should be to start teaching him out. Outside, there are far more distractions compared to that inside. It is no surprise that dogs get overwhelmed when they are outside; the sights, noises, and movement will make it hard for them to concentrate.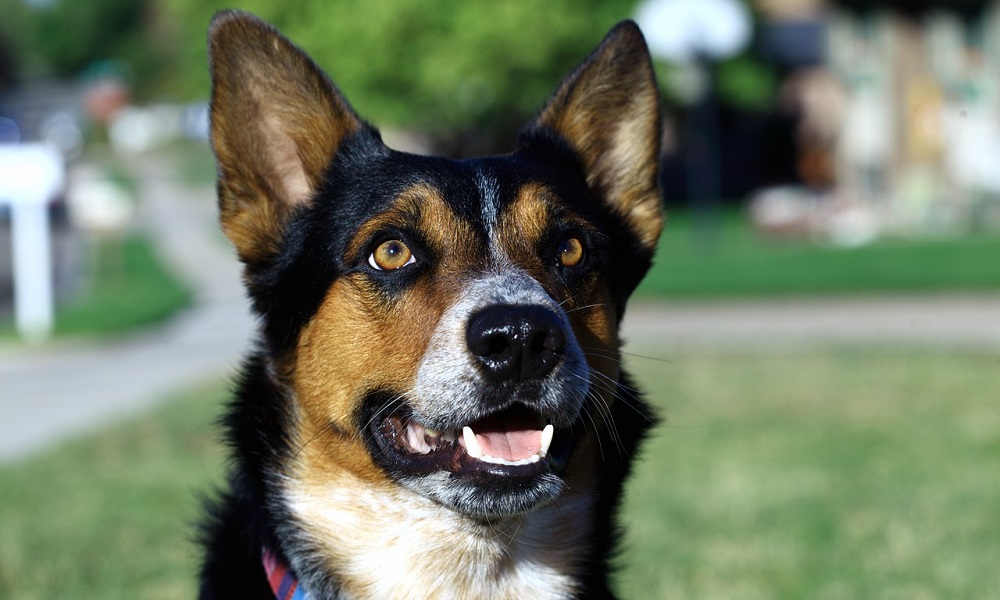 Despite this, we anticipate them to behave in the same manner as they do at home. This does not happen spontaneously! It needs time and effort. According to a series of observations, it is seen that some people have unintentionally trained their pets to pay attention inside the house and not outside. If you expect your dog to obey all of your commands, remember that you must teach them to listen to you in all circumstances.
Why do Dogs Not Listen When Outside?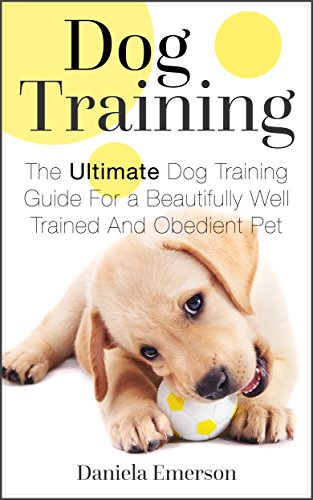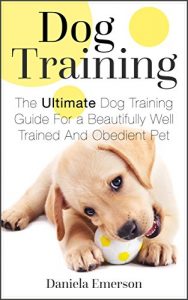 It's aggravating and potentially dangerous. When your dog refuses to obey your commands. Commands and interactions keep your pet out of harm and stop them from wandering into a crowded intersection or eating anything. It will even save you time and help you stay calm by managing certain problematic behaviors.
However, finding the main cause of the problem is not always easy. So how do we begin if your dog refuses to comply in certain situations or almost all the time? Here are some issues you might be experiencing.
Dogs' generalization capabilities are mostly weak, and they are situational learners. This implies that just because you trained your dog to sit in the convenience of your bedroom does not really mean that he has learned to sit anywhere you want him to.
The simple solution is to teach your puppy how to sit irrespective of their surroundings. When you do this, you will train your dog to categorize an action to perform in many situations.
How to Build Your Dog's Listening Capability?
The majority of people adore their furry buddies. Though, not every moment is fun because puppies are not always conditioned to respond in a particular way or resist unpleasant habits. Many methods have been handed down from obscure sources that teach you how to get your puppy to stop doing something. However, we are not sure which approach is the most efficient and how to put these methods to use?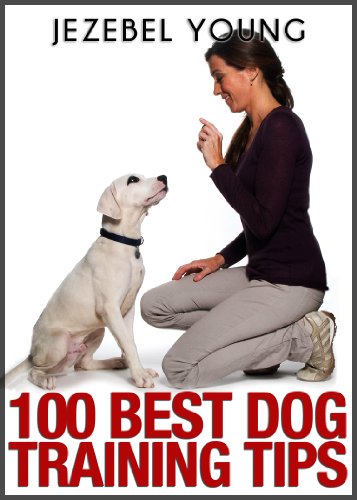 If you have ever attempted to interact with an energetic kid, you know how overwhelming their excited enthusiasm can be. It is the same for puppies. When your dog gets over-excited and antsy, his main concern is letting out all of his stress; and during this process, it gets difficult for him to obey you. So, note to do routine exercises first, obedience second, and affection last. A daily stroll that completely exhausts your dog can go a fair distance.
If your puppy collects mixed messages regarding his actions, he would be unable to grasp what you want of him. That is also valid, as different family members enforce different laws. Analyze the rules, limits, and restrictions you want to create for your dog as a family. Dogs pay attention to the pack leader.
You can assert your position as the boss if you exude calm and collected energy. If you are agitated or uncertain when giving an order, your puppy will shut you out. Unfortunately, all of us are unaware of the amount of energy we emit. Allow a friend to monitor and have insight on your actions, or even record it so you can watch and learn from it later.
Dogs do not communicate orally; instead, they understand each other's vibe and body language. So, it is not shocking that they often struggle to understand our verbal orders, particularly when they are bombarded with our relentless blabbering all day. If they know an order, they can equate it with a nonverbal signal you send at that exact moment – anything that even you may not be aware of.
Evaluate what has changed in your physical presence while your puppy is responding to you. Are you carrying a child? Do you have a seat? Are you turning your gaze away? Significant adjustments like these may affect your ability to express your intent.
However, apart from pent-up energy, the dog can be overwhelmed by a variety of emotions. Before you can motivate your dog to listen to you, you must first address the underlying problem. Some dogs can need numerous repetitions to understand a new ability. Good practice makes everything perfect. You will need to reorient on previous training to ensure your dog has actually learned the command. If the issues persist, try engaging a professional to assist you.
If you have completed the preceding steps, it's all about repetition and practice. First, exercise the behavior in low-distraction settings before gradually introducing more rigid, more challenging environments. Rolling on a relaxed leash at home is more comfortable for your puppy than walking on a flexible leash outside, where there are sounds and other small animals to get distracted by!
Once your canine has mastered the art in the presence of little or no distractions, render the training a little more complicated. You can simply take them to your backyard or the pathway in front of your house. Then take him for a stroll around the block. This is known as a generalization. It occurs when the dog learns that this new action is satisfying regardless of where they are! Once a pattern has been standardized, you can continue to phase out training incentives in situations where your dog consistently performs the cue.
Standard Training Methods for Your Dog
Two most common ways to train a puppy:
The aversive-based approach is the first. The second technique is the reward-based approach. When you use exciting, compelling, and constructive reinforcement methods on your puppy, you do aversive-based (restraint) conditioning. It mostly includes loud, disruptive sounds, aggressive warnings, and stern admonishments to get the puppy to do as you desire.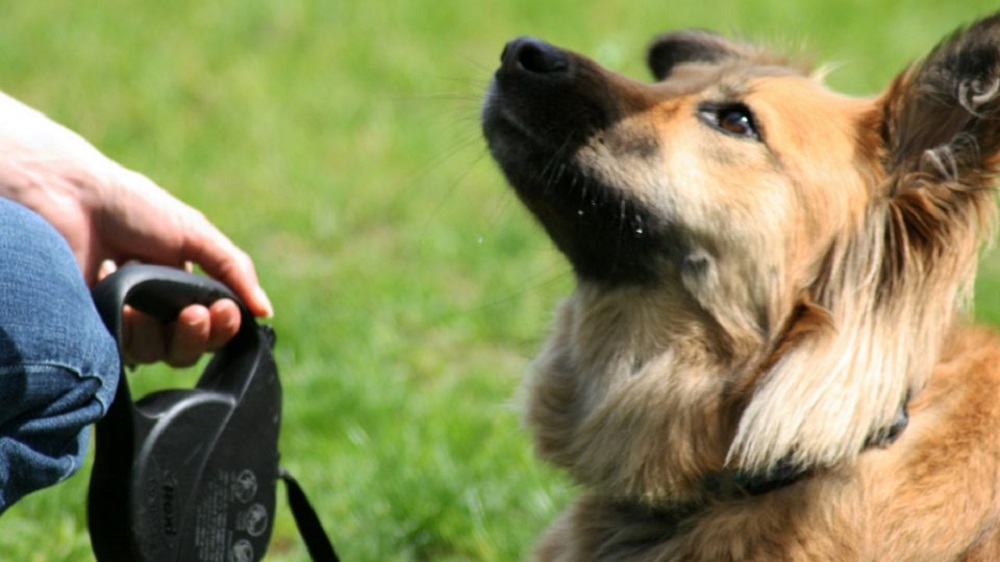 Whereas Reward-based instruction uses incentives if the dog does what you expect them to do. Here, you reward your pet with rubs on the belly, head pats, or giving treats. Different people prefer different methods. It is entirely dependent on the person as to which way they want to train their dogs.
Some people claim that rewarding your dog creates an "action chain" in which they correlate you with positive feelings if they do as they are told. Aversive techniques, on the other hand, make you fearful. Because of this anxiety, the dog will do what you ask them to prevent feeling negative emotions.
To teach your dog to be compliant, concentrate on instruction that incorporates obedience strategies and the specific behaviors you desire from them. Both aversive and rewarding training methods are successful.
If you want your pup to be a caring friend, reward-based obedience training is a good option. Your dog will not produce fear-based responses as a result of using this tool. This not only strengthens your affectionate bond with them but also teaches them to be less aggressive.
Misconceptions About the Dog Not Listening
As a sedulous dog owner, it is your responsibility to consider your pet's actions and reject any misconceptions in our culture. Acknowledging these myths and stereotypes might endanger you or your pet.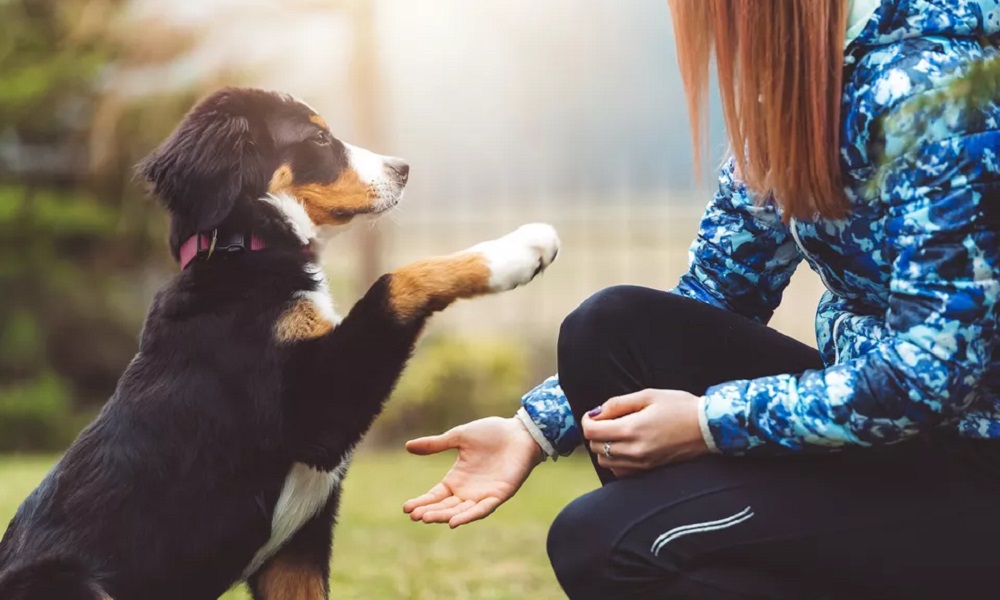 You can give proper treatment to your furry friend by training yourself and studying from trustworthy sources. During intense circumstances, it is recommended to handle the dog with caution. If the conditions are correct, he doesn't need to be an "evil puppy" to bite.
You may be amazed to discover that the pace at which dogs mature is determined by their breed and height…1 canine year does not always equate to seven human years.
Debunking these traditional dog myths will enable you to be a more robust dog parent. And it only goes to demonstrate how vital it is to conduct your own analysis before determining what is best for your four-legged companion!
Precautions to Take Before Beginning with the Training
Puppies have an insatiable curiosity about their surroundings. However, if you let hers run through the house unsupervised, she would eventually get into puppy trouble. Improper removal, ruined clothes or accessories, nibbled wires, or even escape will spoil your day and possibly damage her.
Any "unfortunate incident" in the house caused by a lack of oversight jeopardizes the housetraining activities. Prevent this by keeping your new puppy with the family, in her cage, or in a fenced-in area. Only after her housetraining has proven to be reliable, then you may begin to increase her indoor freedom gradually.
Unfortunately, after puppies arrive at their new house, they frequently see other pets on walks, which often results in an antisocial attitude and potential dog hostility. The same may happen with socialization; puppies often see only their immediate families and seldom communicate with other humans.
Invite friends in regular intervals to keep your dog from not becoming antisocial. Allow them to train and play with different puppies. You can also allow your pup to spend the night at a trusted friend's house to gain confidence.
Conclusion
Bear in mind that teaching is a continuous operation. You may never be completely done with it. It is crucial to continue focusing on obedience training with your dog throughout their life span. Those who learn a new language but avoid studying it may forget a great deal of it when they get older. It's the same for your puppy.
Also, the most simplistic tricks and commands should be practiced to keep them new in the dog's memory. There are various standard dog training techniques available out there it can be challenging to determine the best approach.
You are not alone if you consider it daunting and perplexing. Also, there is considerable controversy about which approaches are successful and ethical within the experienced dog training group. Some techniques are also used in combination for the best performance.