"Twisted Stomach syndrome" is not a common term, even not among dog owners. If you are a dog lover who possesses years of experience in keeping dogs, then you must be familiar with this term. A twisted stomach is a condition that occurs from excessive bloating and can be fatal especially in large breeds. It is also known as GDV, Gastric Dilatation and Volvulus.
If you have a dog or thinking of getting one, it is important to do your research. Get yourself familiar with the breed you are getting and what health conditions they might be prone to. In this guide, we have come up with all the important information that you need to know about bloating and twisted stomach if you are a dog owner. We consulted with many dog experts and veterinarians to know more about this condition.
We have also mentioned the signs, causes, and treatment of bloat in dogs. If you notice even the slightest sign such as your dog getting anxious or trying to vomit but nothing's coming out, then do not wait for any further and visit the vet. Any delays can lead to serious consequences. Let's move forward to educate ourselves to know about this condition: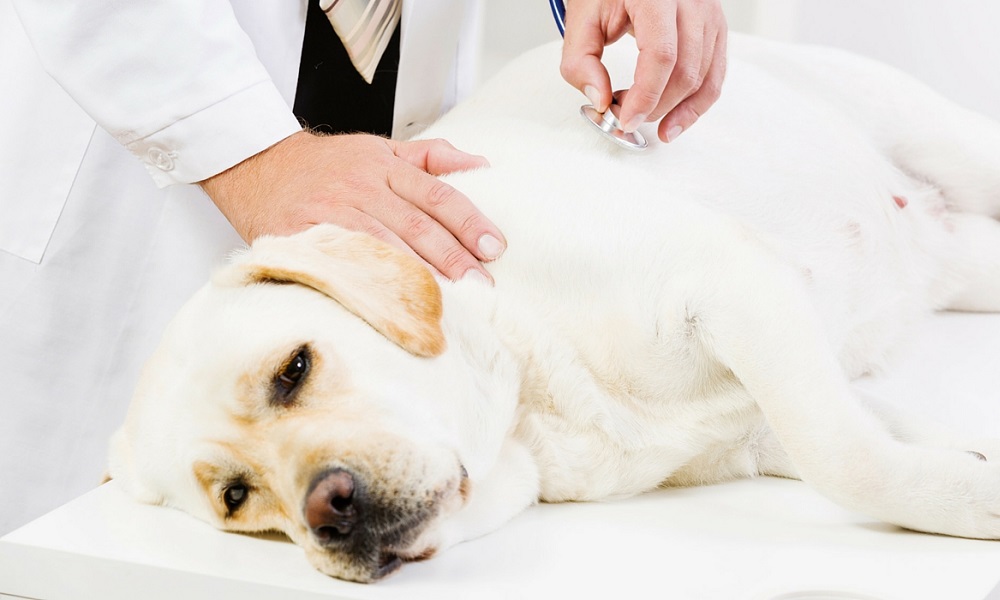 What Does it Mean Twisted Stomach in Dogs?
Imagine how would you feel if your stomach fills with air just like a balloon? Yes, you can pass the air out but what if your stomach gets flipped? Wouldn't it be painful? Whenever we, humans, feel pain in certain areas of our bodies, it is easy to address and get it treated. But when it comes to your pet, that innocent living being doesn't know how to tell you therefore, it is important to keep a check on your do.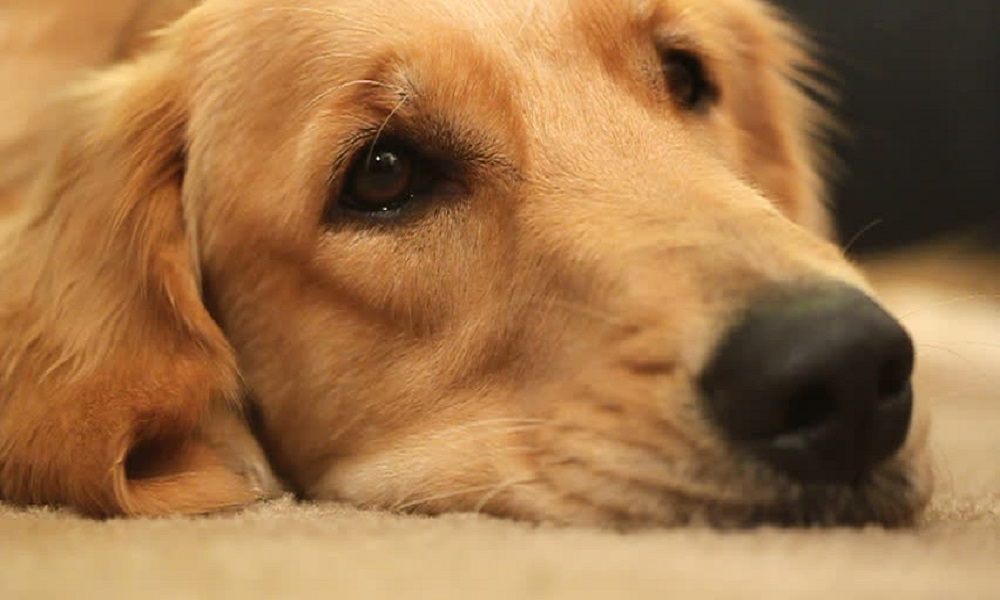 GDV (Gastric Dilation and Volvulus), also known as bloat, is a condition when your pooch suffers from filled air in his stomach. It also leads to stomach torsion, which can be quite painful. The bloating can occur due to filled gases, food, or fluid causing your pooch's stomach to turn 180-360 degrees, also known as volvulus.
When this happens, the bloated belly puts pressure onto large blood vessels, limiting blood circulation. The dog experiencing GDV can also find it hard to breathe as his chest movement gets limited due to the bloated stomach.
Unfortunately, some breeds such as German Shepherds, Dobermans, Standard Poodles, Great Danes, and Rottweiler are more prone to a bloated stomach condition. Keeping a dog is a big responsibility that should be handled with utmost seriousness. If you find him sitting or lying uncomfortably, make sure to check his belly if it looks bigger. Do not make any delays and take him to the vet!
Syndrome of Twisted Stomach in Dogs?
A bloated stomach can lead to various dangerous situations if not treated on time. If you are not sure about the signs of a twisted stomach, here is the list that you can review to know if your dog is experiencing a sensitive stomach or not:
In the case of a bloated stomach, you will notice that your dog's belly will seem bigger than usual.
Another way to check if his stomach is filled with gas or not is by tapping on his belly. You will hear a sound like "ping". If that happens, make sure to contact the vet at your earliest.
Your dog might try to throw up but nothing comes out. If this happens, that is another sign that he is having a bloated belly.
Your dog may seem lethargic and does not feel like playing or going for a walk. That is a clear indication that he might be suffering from GDV. Do not wait for any further and take him to the vet as this might be the sign that he is having a twisted stomach.
Vomiting can be another sign that your pooch is experiencing a sensitive stomach.
Other signs and symptoms of twisted stomach syndrome may include shock, an excessive amount of saliva coming out of your dog's mouth, difficulty in breathing, high heart rate, and collapse.
No matter what, these signs must not be taken lightly. Your dog might be suffering from extreme pain and you should not delay your visit to the vet. A twisted stomach is a serious syndrome in dogs that can be deadly if not treated on time. To avoid any serious issues, it is important to ask the vet to check your dog's belly every time you make a regular trip to the vet.
Causes of Twisted Stomach
The Gastric Dilation and Volvulus, GDV, does not only occur in the large dog breeds but has also been reported to have affected puppies. The exact cause is still unidentified however, many studies show that ingestion of food and fluids in larger amounts and limiting outflow can be the cause. When there is excessive activity right after your pooch eats his food, it can also cause an upset stomach. The studies have also shown that many dogs have a habit of chewing on furniture or toys, so ingesting toys also lead to GDV.
When a dog's stomach twists, the food, fluids, and gases do not find enough way out. There is no specific reason found yet but many studies show that the buildup gases and fluids put pressure inside the stomach causing it to expand, hence the bloating occurs. GDV mostly appears in large dog breeds in their middle age and this should not be taken lightly. Here are some of the risk factors that are involved in GDV:
Dogs who eat very quickly often get prone to bloated stomach. When they eat fast, they are unable to digest it completely, hence, the fluids, foods, and gases fill up the stomach.
When dogs drink an excessive amount of water
When dogs suffer from anxiety and stress, they are more likely to face bloated stomach
Exercising right after having a meal can also lead to GDV
If a breed has genetic factors involved, then their chance of getting this syndrome increases
Treatment of Twisted Stomach in Dogs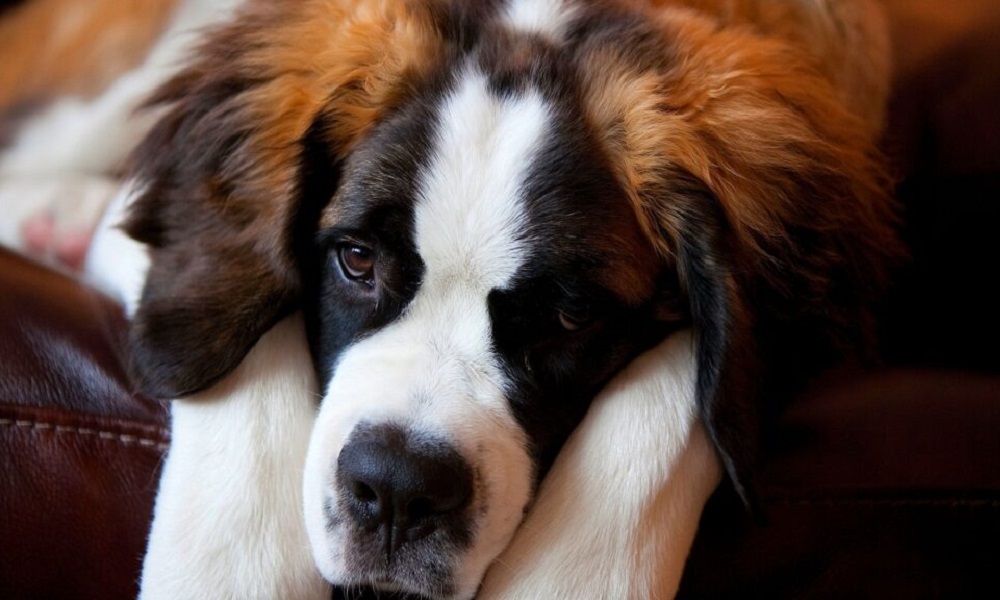 The twisted stomach should be treated at earliest as possible and any delays may lead to death. Dog owners should understand the most important thing that GDV cannot be treated at home. So instead of trying out home remedies, you must take your dog to the vet and get his treatment started. When the dog suffers from a bloated stomach, do not try and experiment by giving him oral medication. Instead of putting your dog's life at risk, make sure he is taken to the vet as soon as possible.
At your arrival at the hospital, the vet will thoroughly examine your dog's belly using radiographs or x-rays to confirm if it is minor bloat. If the situation is much serious and your dog's stomach gets twisted, there is no other option than to go for surgery.
The vet will put a stomach tube down the twisted stomach or use a large-gauge needle through the stomach wall that will relieve the pressure built-up. This procedure is necessary to make the pooch stable for the surgery.
Through surgery, the dog's stomach is untwisted. Although this can be a very risky procedure it should not be delayed as there is no other option.
The vet also examines if the other organs are damaged or not and treats them as well.
The surgery is also aimed to prevent GDV from happening again. So the vet attaches the dog's stomach wall's outer surface to the inner part of the ribcage to prevent it from getting spinned in case of bloating.
Prevention
As mentioned above, bloating is more likely to occur in large dog breeds. Although you cannot treat GDV at home with remedies you can control it by following these steps:
First of all, consider the portion you are feeding your dog. According to studies, the large breeds that are fed large food portions are more likely to suffer from a twisted stomach. Therefore, it is important to feed your dog in small amounts.
Another thing to consider is to check the ingredients of the meal that you feed your dog. If the fats are in higher amounts, then your dog will be more likely to suffer from GDV. Make sure to consult your vet about the food that is suitable for your dog. You can consider cereal or soy ingredients.
The most important factor involved in treating bloating is your dog's lifestyle and exercise routine. Make sure your dog is active and taking part in regular activities. This will not only be ideal for his mental health but also for his physical health. This does not mean that he has been involved in vigorous exercises right after his meals as this will also lead to a spinned stomach.
Conclusion
GDV is a serious condition as it can be fatal. The wise way to go about it is to recognize it at an early stage rather than guessing or experimenting on your dog. A twisted stomach can be very painful therefore, to avoid any serious consequences, make sure to visit the vet for your pooch's treatment.
We have also mentioned signs of a twisted stomach in this article. If you have noticed even a single sign, get your pooch checked up as soon as possible. The key is to give your pet a healthy lifestyle and exercise routine rather than regretting it later. We hope this guide has expanded your knowledge of a bloated stomach.