Being a pet owner, you must be familiar with the ways on how to get your dog to take medicine. Animals are living beings, they may get hurt, sick or injured due to some reason and in order to heal them or make them healthy again, you have to give them some sort of medication that is prescribed by their vet.
When it comes to giving an oral medicine to your dog, it may require some skills because generally oral medicines are not palatable and your dog might face some difficulty swallowing it.
While giving your pet medicines, you must be quite sure about the proper dosage, contraindications, and interaction of that particular medicine so that no harm is done to your pup.
Increased dose of a medicine could lead to side effects whereas low dose may not be effective. In order to make sure that you're not making any mistakes in this regard, you must stay in contact with the veterinarian.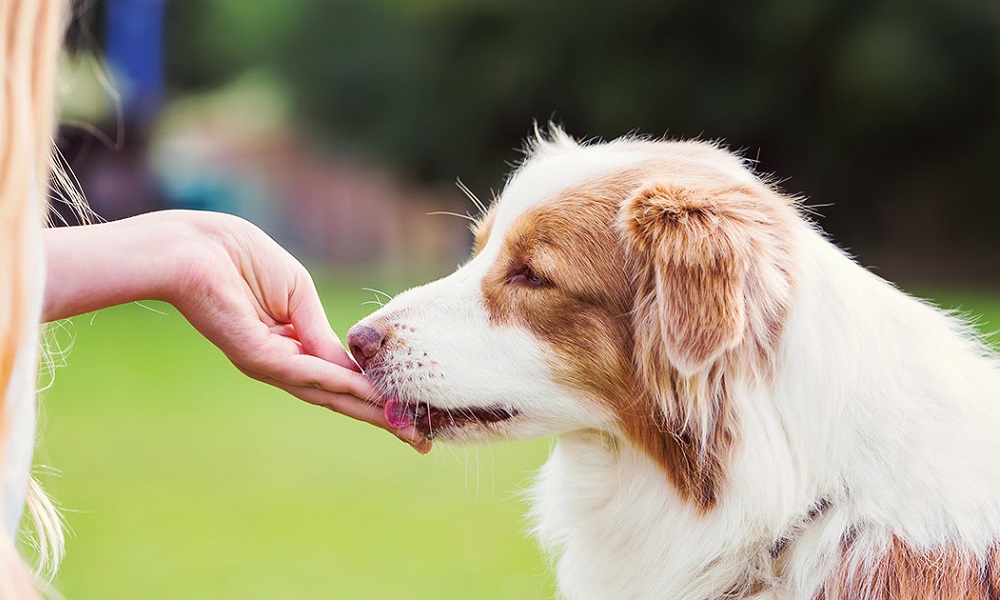 Why Do Dogs Not Like to Take Medicine?
When it comes to oral medicines, there are some drugs like anti histamines, anti biotics or flea preservatives that usually come in the form of tasty chews and tablets that your dog won't find difficult to ingest. The main reason why your dog won't take the medicine is because of its bitter taste.
Medicines are usually not palatable and when you insert a bitter tasting tablet into the mouth of your dog, their immediate instinct would be to spit it out. Even the smell of the medicine blows them away.
In order to avoid getting in these types of situations there are certain methods that can be adapted by the dog owners that can help in administering the drug orally to the dog.
Instead of giving tablets to your dog, you can opt for capsules as they are more palatable because of the gelatin covering that prevents the bitter medicine from coming in contact with the mouth.
Another technique is to hide the particular medicine in some sort of tasty treat that your dog likes to enjoy. Just make sure that your pet is excited enough that it won't bite through the treat and taste the bitter medicine.
One more thing must be kept in mind that the medicine you're hiding in the treat doesn't interact with that food otherwise the effect of the medicine would be tampered.
Some Tricks to Get Your Dog to Take Medicine
It's certainly not an easy task to trick your dog in taking a bitter medicine, but it's not impossible as well. There are some things that you can do to make things easier when it comes to administering an oral drug to your dog: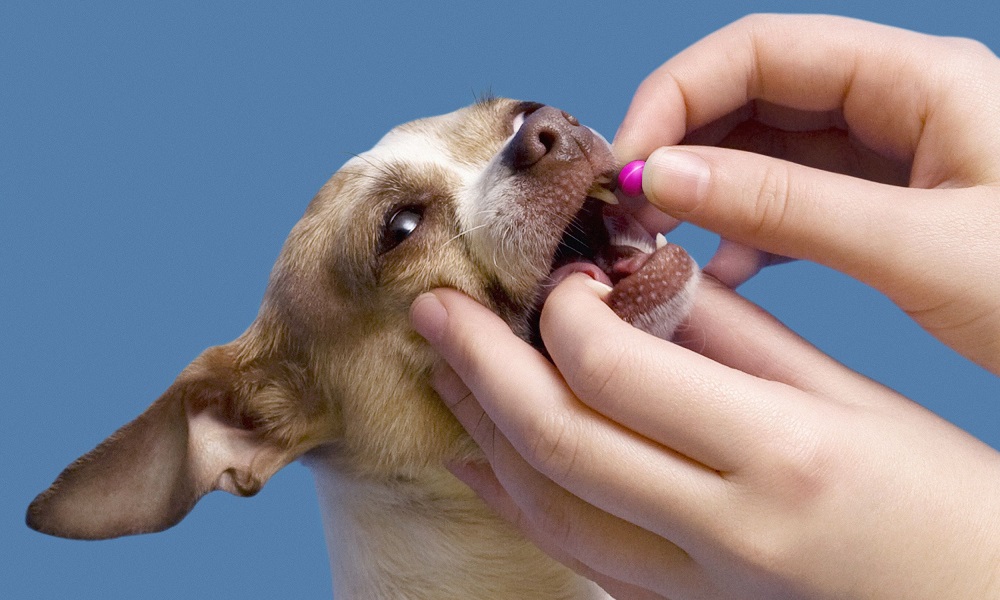 Hiding the Pill in Sausages
For this purpose, you can choose any type of sausage that is safe for your dog. Sausages can make a great place to hide a small capsule or pill. Most of the dogs swallow such small treats all at once rather than chewing them, in this way they don't get to taste the pill hiding between the sausage.
If your dog is suffering from any health condition in which fat consumption should be minimized like pancreatitis or inflammatory bowel disease, then you should avoid giving them sausages. Also make sure that the sausage your dog is consuming doesn't contain onion or garlic or any other such ingredient that might be harmful for your pup.
Mixing the Pill with Peanut Butter
Most of the dogs love eating peanut butter. You can mix up a liquid medicine in peanut butter or even crush a tablet and then mix it's powder (only in the case of crushable pills). The strong smell and taste of peanut butter plays a great role in masking the bitter taste of the medicine. Make sure you're using dog safe peanut butter that is xylitol-free. Avoid using crunchy peanut butter instead of creamy peanut butter because then your dog will chew on it and would taste the medicine.
Hiding the Tablet in Cheese
Hiding the tablets in small cubes of cheese would also trick your dog to eat that foul-tasting tablet. Some dogs are unable to digest a great amount amount of cheese so make sure you are giving them lesser quantities unless you're completely sure that they'd be able to tolerate it.
Wrapping the Pill in Animal Skin
Animal skins are very popular amongst dogs especially chicken or salmon. All you got to do is cook the skins until they are crispy enough, wrap them around the pill, forming a ball like structure and let your puppy have this delicious treat.
The bad taste of the medicine is masked mostly by the days present in the skin. But just like with sausages, animal skins are also not recommended for those dogs whose health conditions not allow them to intake great amount of fat.
Pill Pockets
There are some manufacturers that specially design the treats in such a way that they can hold pills between them. Some of them can also be moulded, in this way you can wrap the treat completely around the tablet and it won't come in contact with your dog's mouth.
Canned Food
You can simply mix up the liquid medicine of your dog with enough canned food to mask its taste that is a couple tablespoons. You can also open up a capsule and mix its contents with the canned food bit first you need to make sure that you ask your vet about it because some capsules are supposed to be kept intact.
Pill Guns
Pill guns are long syringes that are used to spill the liquid medicine at the back of the dog's throat. This helps preventing the dog from tasting the medicine but you should know how to use these properly.
Capsules
You can also fill the liquid medicine in gel caps and then let your dog ingest it so that he doesn't taste the medicine.
Delivery by Hand
If you can't make your dog fall for treat related tricks, then you'll have to do it by yourself. You can do this by opening your dog's mouth, gently placing the pill at the back of his tongue and then rub slowly on his throat so he can swallow it. You can also squirt some water in your dog's mouth after placing the pill to further stimulate the swallowing process. Avoid doing this if you're afraid that you may get bitten by your dog.
Important Tips to Give Your Dog Pill
It doesn't matter that which of the above tricks you're going to use when it comes to giving medicine to your dog, there are some tips that can come in quite handy with each of them:
The more rich in taste and smell your treat would be, the better it will mad I the taste of the medicine. You can also combine something pungent tasting or savoury in order to completely mask the foul taste.
You must always keep an eye on the amount of calories that your dog is consuming along with the treats. If you have a big breed dog, there might be no problem in giving him chicken skin coated pills on daily basis for a ten days course, but when it comes to dogs of smaller breed, you must be careful otherwise it would hain unwanted weight which would further lead to certain health problems.
While giving your dog treats coated pills you can go for the three-year method in which you first give your dog a treat that doesn't contain a pill in order to gain it's trust, then give him a treat that has a pill in it and then again give him a treat that doesn't have one. This would help make your dog think that he didn't taste the pill present inside that second treat.
Try to comfort your dog as much as you can by petting and praising him while giving him the medicine. It may be a little frustrating to convince the dog to take the medicine but stressing him out would only worsen the situation. Try to keep him as relaxed as you possibly can.
Veterinarian's Opinion
If you've tried everything mentioned above and nothing seems to work, you should reach out to your vet for some assistance in this regard. The vet may be able to guide you more properly and would suggest ways that would make things easier for you.
Sometimes, your vet may also change the dosage form of the medicine that you're giving to your dog. There are some medicines that can be prepared in more than one form, for example of your dog is not taking the liquid form of medicine, you get could contact the respective pharmacy and ask them to formulate that same medicine in the form of a tablet or capsule which can further be wrapped in a treat if needed for ingestion.
Other than this, some pharmacists can also add certain flavours to the medicines in order to make them more palatable.
Conclusion
Though as hard as it seems, making your take his medicine could be done by a little practice, patience and right tips and tricks. You must understand your dog's behavior and should never force him into taking these otherwise he would become defensive against you which could even lead to biting.
Always use the medicine as prescribed by the veterinarian. Make sure you are following the directions properly and no mistake is being made in that area otherwise your pet could face some serious health problems. Don't skip the doses or leave the medication uncompleted specially in the case of antibiotics as it could lead to the rise of bacteria that are drug-resistant.
Also make sure that the medication is not being shared between two pets for suppose a dog and a car because they both have different metabolism and a medicine that is helpful for one may be harmful for the other.