If you are a new pet parent, you might be surprised to know that dogs often go through a small phase of fasting. In usual cases, this should not be cause for alarm and is perfectly normal if your canine refuses food for a period of few days. Healthy dogs can survive without food for a minimum of 3 and a maximum of 5 days. This time limit is for average adult dogs with a healthy metabolism. Old, Sick, Pregnant, and Lactating dogs need more energy and can go without food for lesser days. A rough estimate is two days.
However, in order to make sure that your pooch is healthy and happy, you need to know the difference between regular intervals of inappetence and actual food refusal due to health problems related to digestion and food consumption.
To maintain your pet's health and promote immunity, you need to know the primary reasons why canines sometimes refuse food and how you can change that. In this guide, we will discuss the reasons behind the mysterious inappetence and how long it is okay for your pet to go without food. Keep reading to find out important facts about your puppy's behavior.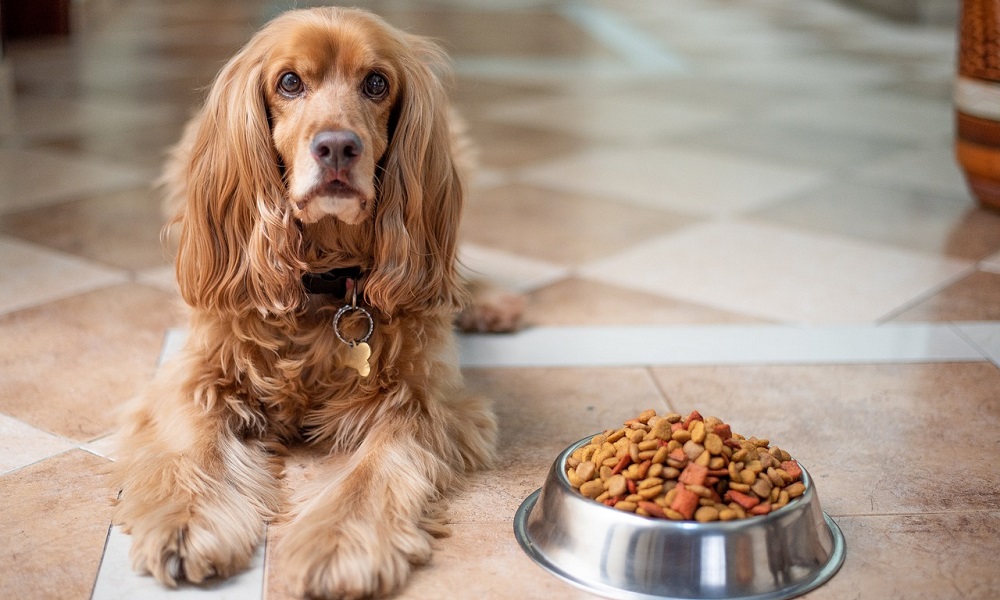 How Long Can a Healthy Dog Survive without Eating?
For many pet owners, it is worrisome when their pet refuses food. However, you should know when to worry and when it is okay for your pet to not eat. Inappetence is different for all dogs regardless of their breed and age. Some canines refuse food out of anxiety issues.
Other dogs may deny it because they are facing difficulty in digesting it. In either case, the first thing many pet parents want to know is how long their pet can survive without taking any food.
According to experts, a healthy dog can survive three to five days without eating. However, this is the maximum limit. Therefore usually, it should not continue longer than 2 to 3 days. As a precaution, it is recommended to monitor your pet for two days. If this behavior persists, wrap him up and take him to the vet.
Young puppies need more meals as compared to adult dogs. This is why pups should not refuse food for longer. Puppies food sometimes when they are newly adjusting to solid pet food after their mother's milk. The same goes for sick or pregnant dogs. In both cases, the pets require more nutrition than healthy adult dogs, and therefore, it is not safe if they go without food.
Basic Reasons Why Dogs Stop Eating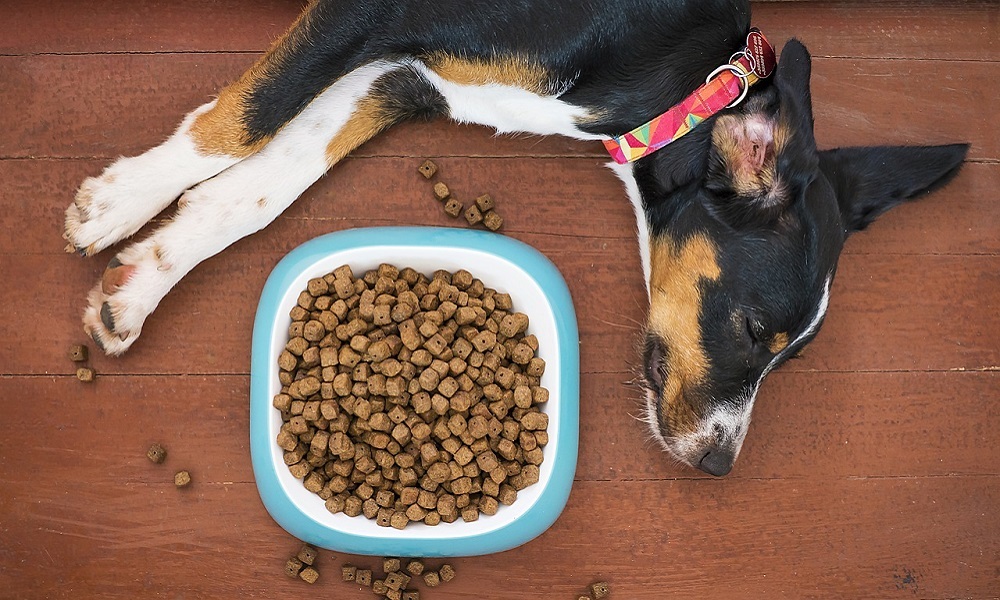 As mentioned previously, there are plenty of reasons why dogs go through a loss of appetite. To get your pet to eat again, you need to know what is stopping him from enjoying his daily meals. Following is a list of the most common reasons for this particular behavior.
Health Problems
When pets stop eating, the reason most commonly assumed is that your pooch may have a health issue. Dogs who are allergic to certain foods tend to avoid the food they cannot easily digest. This may be due to certain proteins or additives. Dental problems can also lead to difficulty in chewing, making canines avoid their meals.
However, these cases can be treated easily with a bit of care and proper medicine. In the worst-case scenario, your pup may be going through a severe issue like pancreas inflammation or a disease called "Parvo." In such cases, pets often show signs of distress, and while they are starved, they cannot bring themselves to eat. Getting immediate medical assistance is recommended.
Behavioral Issues
If your pet is anxious or is going through an emotional phase, he may refuse food at times. While this is not healthy for your pet, this issue can be easily resolved using treats, positive reinforcement, and determination. Usually, in the case of conditional inappetence, your canine demands more attention. Get to know what your pet is asking for. Change the place where you mostly serve your pet's meals and stay with him.
Medication Side-effects
If your pet is taking medicine regularly, the sudden inappetence may be a side-effect of the medication. If these cause nausea and dizziness, your pet may refuse to eat the food. Depending on the health problem, you may not always be able to stop giving your pet the medicine. It is therefore advised to consult the vet. If the inappetence is indeed a side-effect, the vet may prescribe an alternative that works without reducing your pup's appetite.
Dislike for Change in Food
Changing a canine's food can often be met with dislike and your pet's refusal to eat the meal. This is a commonly known issue, and since food has such an important effect on your pet's health, it is recommended to keep the change slow and gradual. If you have started on the new type of food directly, get your dog back on his usual diet and mix up the old and new food.
Meal Times
Many pets are picky about their meal times and like to eat specifically according to their bio-clock. If your pet does not want to eat first thing in the morning, shift his meal to afternoon or some other time of the day. Adult dogs can go with two protein-rich meals a day. Younger pups can consume less at a time but may need up to five meals a day according to their daily nutritional requirements.
Other Pets and Company
When left alone, some pets tend to enjoy their food more than they would with company. However, some social canines also tend to get lonely and are therefore unable to eat properly.
Depending on your pet's preference, he may or may not prefer to be alone. If your pet does not like isolation, and you tend to travel a lot, it is recommended to ask a friend to take care of your pet. If, however, your pet dislikes other people and pets around while eating, serve his meals separately.
Not Feeling Like it
There are also some cases where pets refuse to eat for no reason at all. If your canine is perfectly healthy and does not exhibit any behavioral issues, then it just might be that he doesn't feel like eating it. While there isn't any known solution for this particular reason, a change in environment may help. Once you have narrowed down the reasons, you can take the next step to get your pet to eat.
What Should I Do If My Dog Doesn't Eat?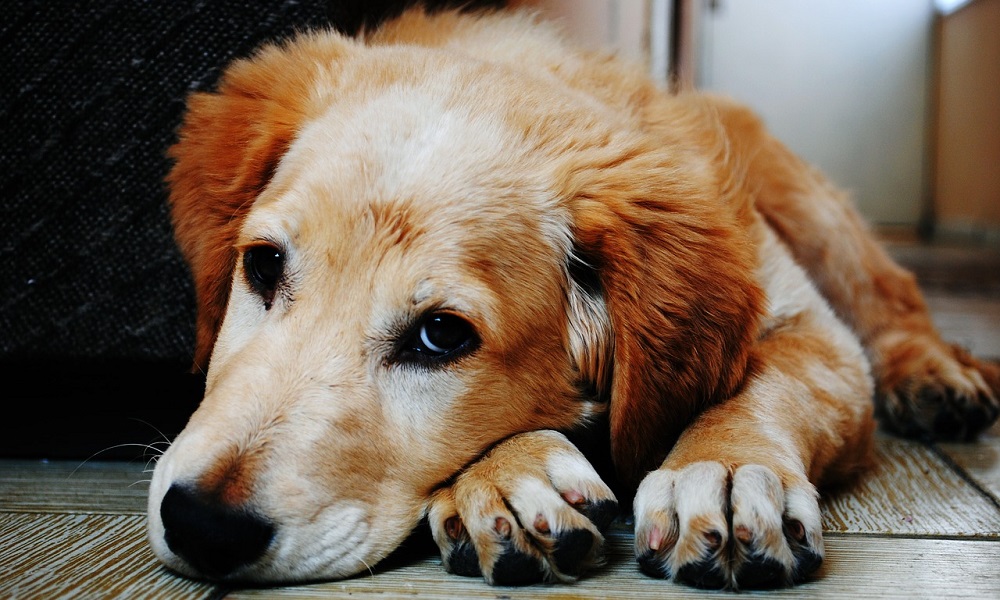 The first most important step is not to panic. If your pet does not have any health-related reason to avoid food, he may just be going through a small phase of inappetence. It is recommended to monitor your pet's behavior in detail and make sure he gets plenty of rest and sleep.
Take your pet to the vet for a check-up after two days: If the canine continues with the unplanned fast, wait for two days. Afterward, it is advised to take your pet for a visit to the vet. If you are unable to find any issue with your pet's physical health, a detailed checkup by the veterinarian may provide some valuable insights.
When you are taking your pet for a checkup, usually the vet will ask you about your canine's daily routine, meal preferences, and whether or not there has been a recent change in his food. If all is well with your pet, your vet will advise you to wait till your pet regains its appetite.
However, if your pet is going through some severe health problem, the vet may eventually need to tube-feed your pet. This, however, is usually the last resort, and if there is nothing wrong with your pet, you can also tempt your pup to eat.
Tempt your pet using treats and his favorite meals: One of the methods of tempting your canine is by changing his meals or introducing his favorite treats. Most pets are unable to deny yummy snacks and will eventually yield.
Change the environment and meal times: If your pet does not like to eat with company, consider serving his meals separately. Keep children and other pets away from his food bowl and only let them near when your dog is done eating. Adjust the meal times to when your pet wishes to eat.
Try a different type of dog food: If you think your pet is avoiding a particular type of food, consider changing his diet. Introduce a new type of protein or kibble. See if your pet prefers wet or dry food, and make sure he drinks lots of water. Changing food, however, cannot be done quickly. It needs to be done gradually and slowly. You can start by mixing some of the new food with the old food and slowly increase the new food while reducing the old one.
In the meantime, you will also need to monitor your pet's health to make sure the food is safe for him. For pets who refuse food out of anxiety or behavioral disorders, you can start by spending more time with your pet. Give him the attention he wants and throw in a few treats to provide the feeling of reward.
Conclusion
Regular meals are very important for your pet's physical health and well-being. This is why when dogs refuse food, their owners begin to worry. With some patience and determination, you can easily find out the root cause of your pet's inappetence and solve the problem.
If your pet does not have a health problem, you can change his environment, meal times, or food to tempt him into eating. 2-4 days without food are not dangerous for healthy dogs. However, it is recommended to take your pet for a complete checkup after two days.
If your pooch is suffering from a digestive or inflammatory problem, the vet may prescribe medication. In the worst-case scenario, your pet will be tube-fed to make sure he gets his daily nutrients. However, in most cases, your pet is not in a life-threatening situation and will be fine within a few days.
Frequently Asked Questions
How long can a dog go without water?
Water is not nutritious itself but is vital to keep the metabolism and other body processes. A healthy dog can go without water for around two days; however, that is the maximum limit. Any longer than that poses a serious risk of dehydration. Underweight, old, and sick dogs may not survive the 2-day time period.
How long can a dog survive without food when sick?
It depends entirely on your dog's health condition. If your pet suffers from a chronic illness, he may survive two days. However, in such cases, it is strictly advised to seek immediate medical help. If you are unable to coax your pet to eat, consider getting him tube-fed.