Chewing is a common behavior of puppies which helps to relieve boredom and keeps their teeth clean and healthy. But chewing the wrong object might be harmful for both puppies and dogs. Scratched gum, fractured tooth, swallowing hard substance may result from chewing inappropriate substances.
Here are the five steps you should follow to rectify your dog's inappropriate chewing behavior:
Look around your environment for possible dangers to your inquisitive puppy. Keep household cleaners and chemicals out of reach along with harmful toxic plants. Electrical cords should be covered by safety things to prevent dog chewing otherwise it might be cause of serious electrocution.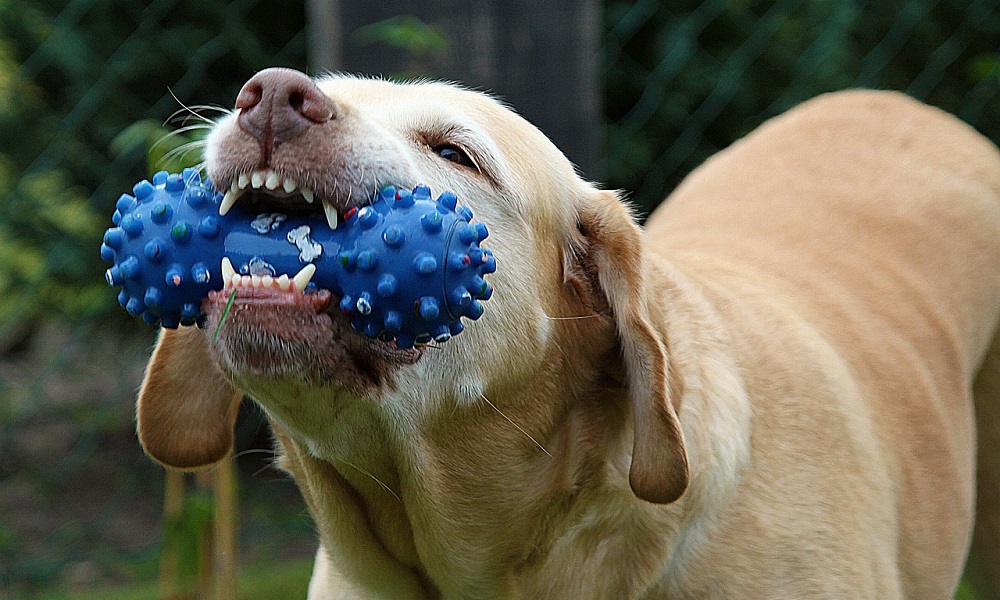 1. Puppy Teething: Teething is another vital reason for puppy chewing. During teething time puppies chew more because their gums are badly irritated, and it seems to chew mitigates their uneasiness. In general, dog's transitory teeth grow within 2 months of age where permanent teeth take place between six to eight months. After overcoming this painful teething period normally puppies stop this intensified chewing phase. In this case, inappropriate chewing may cause of the long-standing problem of teeth if it is happening at adult teething time. Your gentle guidance can control your dog to inhibit bad chewing by replacing some suitable substance.
2. Dog Proofing: It is most important to manage the environment to get used to a new habit through your dog. Observe your home environment and send away all possible dangerous items that might chew your dog. Harmful items like household cleaners, toxic plants, electrical cords, broken pieces of glass may warn for your dog life. Make sure restricted access your dog from places those are not dog proofed in your room. Finally, if you face trouble to control your dog from chewing unnecessary items you can take a complete supervision from a professional dog trainer.
3. Replace a chew toy: If your dog chews a harmful substance in front of you, without hindering you just replace a suitable chew toy instead of it. Always provide plenty of its own toys and indigestible chewing bones that your dog can chew for long period of time. Changing your dog's chewing item regularly or introducing something new item is very good idea. Finally, you can speak with your veterinarian about what's safe to give your dog.
4. Discourage to chew inappropriate items: Apply chewing deterrents at inappropriate substances to discourage from chewing. Spray this deterrent on a piece of tissue or cotton wool and place it directly in your dog's mouth to check the test. If the taste is odd, your dog might drool, retch or jiggle its head and feel discouraged to pick the substance again. Now your dog has learned to differentiate between good and unpleasant smell and it will avoid chewing those items are like the same smell. Use the deterrent regularly for two to four weeks on all items that really you don't want to chew for your dog. Finally, you should help to learn your dog to identify what they can chew or not.
5. Provide your dog plenty of exercises: Physical exercise is also very important for dog health and it helps your dog to exclude destructive chewing. After exercising dog becomes tired and feel less interest to chew. So, let your dog play and do exercise on a regular basis to reinforce its energy and avoiding inappropriate chewing.
You should also keep safe all sensitive home appliances if there is any aggressive chewer. Shoes, shocks, or children's toys are not safe in advance chewing dogs. So, restrict their access into rooms that have not been puppy proofed or full with sensitive and sensitive implements.