Who does not like to have a room full of puppies adding joy to your mood and fun in your life? But these little creatures also require a lot of amount of care for that matter. So, if you wish to pet puppies of your dog, you must be prepared for investing your time, money, and energy into bringing them in the world and then nurturing them in the same way, which is not possible for all of the dog owners specially in case if unintended dog pregnancies.
For that reason, many dog owners look out for options that can help them in controlling the dog population or stop them permanently. For both reasons, there a lot of options that you can you look out for.
Here in this article, we will be discussing a lot of methods of birth control for dogs along with their benefits over the other options and how can you maintain your dog's health with the particular birth control method that you wish to follow. So, keep reading to find all that out.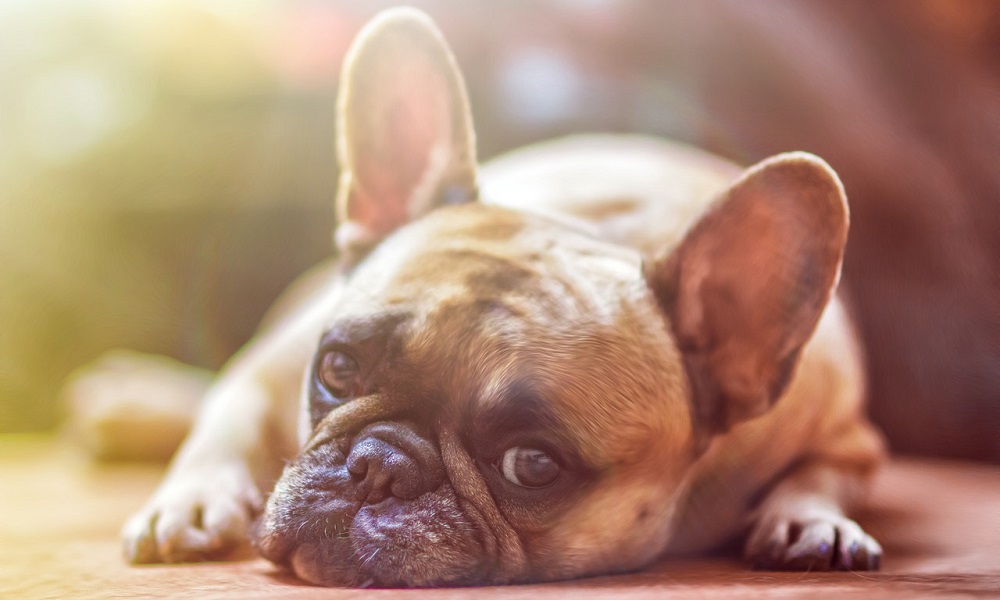 Reasons of Birth Control for Dogs
There can be a number of reasons for opting birth control for dogs. Some can be an elective decision by the pet owner while some can be a health need for the dog itself. Here we are focusing on the few most commonly experienced reasons.
1. To Avoid Behavioral Changes
Dogs, especially males can execute behaviors such as mounting, humping, wandering, aggression etc. and females show aggression when in heat. when they are sexually active and tend to mate. These behaviors are often found embarrassing by dog owners as the dogs are often found mounting on the furniture, their owner's leg or on to guests as well.
For such conditions, getting their reproductive organs removed work both for controlling their hormones and keeping them away from mating and even if they do, they are not going to reproduce so it works effectively for both male dogs and female dogs.
2. For Health Purposes
Female dogs can specially get serious complications from multiple pregnancies which can result in stillborn deliveries as well. For that reason, many owners put their female dogs on birth control or get them spayed for permanent contraceptive measure.
3. For Population Control
Many dog owners do not wish to cater a whole family of pups because it is exhausting in terms of finances, time, and energy. Each puppy requires a lot of attention for its health, nutrition, and their vaccination against multiple diseases all of which is not convenient for a lot of people, given their work routine or living environment. For such reasons, many wishes to put their dogs on contraception or get them neutered or spayed for permanent birth control.
Basic Birth Control Options for Dogs
The birth control methods that are practiced for dogs are almost the same as the ones for humans. There are three general types having their own merits and demerits. There are a lot of factors in choosing the one best for your pup given the circumstances and for how long do you wish for your dog to be infertile.
Sterilization (Surgical Method)
This method is the removal of reproductive organs from your dog to make him or her permanently "Altered". This method is known as spaying for female dogs and neutering for male dogs.
Spaying or neutering dogs is the most convenient and most commonly chosen option by pet owners whenever contraception is considered. Obviously, the procedure is invasive and hence comes with its pros and cons given the condition.
Medical Birth Control
This method of birth control in dogs is achieved by giving several oral medicines to your dog. Some are meant to be temporary birth control while some can make a dog permanently infertile. These medicines and their course are always advised by a vet so beware to use any on your own.
The vet will examine your dog and will consider all the health history before outing him or her on any of the birth control options. So again, it can have its own merits and demerits based on your dog's physiology.
Barrier Method
This method is pretty much what it means by its title. The Barrier method is almost the same as the ones used in humans, apart from the procedure of its application. So, this method has no potential health risks and can be used in anyone as it is just a physical barrier for stopping the sperms to reach any further in the female reproductive tract.
Standard Dog Birth Control Options
The most commonly used and safest option considered for birth control in dogs is spaying and neutering. As discussed above, spaying is considered the removal of reproductive organs from a female dog while neutering is the same for a male dog. Here we'll discuss the procedure for both these procedures as both are invasive/surgical procedures and done under general anesthesia.
Oral Contraceptive Pills for Dog
Neutering
In this procedure, a small cut is made in front of the male dog's scrotum after giving him anesthesia. Then both the testicles along with their associated structures are removed and the cut is stitched up. This procedure is simple and less time-consuming.
Pros:
Your dog won't mound or be doing humping.
You will notice a calm nature of your dog instead of aggressive sexual behavior.
Procedure is 100% effective and helps in birth control and managing dog's attitude.
Cons:
Because of cutting of the main testosterone supply, the dog may experience bone or joint issues in older age.
Spaying
This surgery is a bit more complicated than the neutering operation as the structures are to be removed from inside the body. There are two options when it comes to removing the female reproductive organs, Ovariohysterectomy and Ovariectomy. The former is removal of both ovaries, fallopian tubes, and the uterus, while the latter is removal of both the ovaries only along with some part of the fallopian tubes. Both the procedures are however equally effective in birth control and are permanent.
Pros:
You won't have to worry about your dog mating with any male dog.
There won't be any unintended pregnancies.
100% effective and permanent procedure.
No heat cycles after the procedure.
Cons:
A lesser risk of incontinence in some cases.
Medical Birth Control Options for Dogs
Other than the surgical procedures, there are many commonly practiced treatment options with medicines for inducing birth control in dogs which are discussed below:
Oral Contraceptive Pills for Dogs (Megestrol Acetate)
This drug is used in humans for various causes such as to treat cancer etc but was started to be used in dogs since the year 1974. These are oral pills which can be given to a female dog following a proper regimen by vet for birth control. It is given in the second heat cycle for a short duration after completion of the first, and it then delays the next cycle for almost 5 to 6 months.
These pills have their benefits as being temporary birth control and the female dog can be returned to fertility after usage. Some of the health risks while using these, which should be considered beforehand, include mammary gland enlargement, mammary cancer, weight gain, changes in behavior, low mood, and weakness etc.
Liquid Contraceptives for Dogs (Mibolerone)
This medicine contains a steroid formula with androgens that works in stopping estrus cycles in female dogs. They come in the form of drops and are to be administered one month before the start of your dog's heat cycle (proestrus cycle).
The efficacy of this drug is working for birth control is only 90% so rest of the time it might won't even work. If successful, the drug has the properties to delay your dog's heat cycles for about 200 days.
You must always consult your vet for starting your dog on this drug as it has a few contraindications and health risks. The drug is strictly contraindicated in dogs who have kidney or liver problems and for some breeds too such as bedlington terriers.
Some of the side effects which your dog might experience include aggressive behavior, excessively oily skin, vaginal discharge, urinary incontinence, and clitoral swelling (which can subside as soon as the drug is discontinued).
Contraceptive Injection for Dogs (Medroxyprogesterone Acetate)
This drug is known with the brand names Provera, or Depo-Provera. It is basically a synthetic progesterone, hence works in the same way as Megestrol acetate. This drug is available in two dosages in injection usually which last for three to four months as a birth control.
This drug also has some side effects such as aggressive behavior, weight gain, diabetes, mammary gland tumors, weakness etc. Also, it is not FDA-approved in the USA for using in dogs. Usually, the drug is used in females but it can also work in males for reducing their sex drive.
Contraceptive Implant for Dogs (Suprelorin (Deslorelin Acetate)
This is an implant that works directly for reducing sex hormones. It is available in two different sizes which work as a birth control for six and twelve months respectively. This drug has mild side effects such as behavioral changes and is an approved option as a birth control for male dogs only.
Sterilization Injection for Dogs (Zeuterin (Zinc Gluconate and L-Arginine)
This drug is the only FDA approved drug for sterilization in dogs in the USA. It can be injected in dogs of age 3 to 10 months for making them permanently sterile. This is injected directly in each of the testicles.
This drug causes the sperms to die and induces an inflammatory reaction so that new sperms can't also travel through the duct and hence by time the testicles atrophy and shrink.
After injection, you may feel swelling of the testicles which subside after some time, duration varying from days to months. Also, it does not work on reducing hormones hence prevents side effects which are often seen after neutering. Your dog will also have a calm behavior and will exhibit reduced aggression which is one of the many plus points.
Sterilization Injection for Dogs (Calcium Chloride/Ethyl Alcohol)
These injections are also administered in the same way and hence work for permanent sterilization. The only difference is that this drug is not approved by FDA in USA for use.
Other Dog Birth Control Medications
There are several other off-the-counter medications available for using as birth control in dogs. But we generally recommend you use only the ones that are approved and are prescribed by your vet given the whole medical history of your dog.
Conclusion
Birth control is still a widely researched topic under dogs and hence there are several other aspects that need to be figured out in future. But for now, as a pet owner it is your responsibility to make sure of your dog's safety and health by doing proper research over what method of birth control you wish to opt for him or her.
Your reason of putting your dog on birth control can be various but you need to be sure about getting the right procedure done by the ones who are certified and specialists of this field.
Frequently Asked Questions
Is there an injection to stop dog pregnancy?
Yes, there are both temporary and permanent sterilization drugs, Medroxyprogesterone Acetate and Zeutrin respectively, present in injection form for stopping your dog to get pregnant. Both of these types are discussed above and work differently in causing birth control for a certain amount of time.
Is there any birth control pill for dogs?
Yes, you can get your dog started on oral contraceptive pills which are also discussed above in detail, known as Megestrol acetate. They can work in delaying the heat cycles for months in your female dog, hence inducing birth control.
Can I give my dog human birth control pills?
Human birth control pills won't work in the same way as a dog's physiology and there are chances that they might cause side effects and are in a much greater dose than it is usually required for a dog. Hence it is not safe and not recommended for you to use any human contraceptive pill for your dog.
Resource: