There are numerous dog breeds in this world but some breeds highlighted to the top more than others. All these are so cute and popular that almost everyone has heard of them. Now a day's puppies are also popular on greeting cards and print advertisements. Here are listed some most famous dog breeds in the world with their picture and main characteristics.
1. English Bulldog
The English Bulldog or British Bulldog is heavy, medium-sized breed with a wrinkled face and a unique pushed-in nose. According to the American Kennel Club, Bulldogs were the fourth most popular breed in the US in 2015.
Main Features of English Bulldog:
Life Time: 8-10 years
Nature: Obedient, Willful, Friendly
Weight:    Male: 51-55 Ibs (23-25 kg), Female: 40-51 Ibs
Height: Male: 12–16 inches (31–40 cm), Female: 12-16 inches (31-40 cm)
Colors: White, Fawn, Red, Piebald, Brindle & White, Red & White, Fawn & White, Red Brindle
Origin: United Kingdom and Englan
Bulldogs have dark, round eyes and ears are thin, folded back like a rose. They are friendly in behavior and obedient to compete in a bloody sport called bull baiting. Bulldogs are gentle companions who love kids and Bulldog puppies motivate people to stop in their ways.
Check This: Best Dog Monitoring Camera
2. Golden Retriever
The Golden Retriever is popular as "guide dog" for the blind and deaf dog. They are large-sized dog breed capable of retrieving shot waterfowl like ducks and game birds. Golden Retrievers are trained as the hunting dog, detection dog, and rescue participant.
Main Features of English Bulldog:
Life Time: 10 – 12 years
Nature: Friendly, Intelligent, Confident, Reliable, Trustworthy, Kind
Weight:    Male: 51-55 Ibs (23-25 kg), Female: 55–71 lbs (25–32 kg)
Height: Male: 22–24 inches (56–61 cm), Female: 20–22 inches (51–56 cm)
Colors: Golden, Dark Golden, Light Golden, Cream
Origin: the United Kingdom, England, and Scotland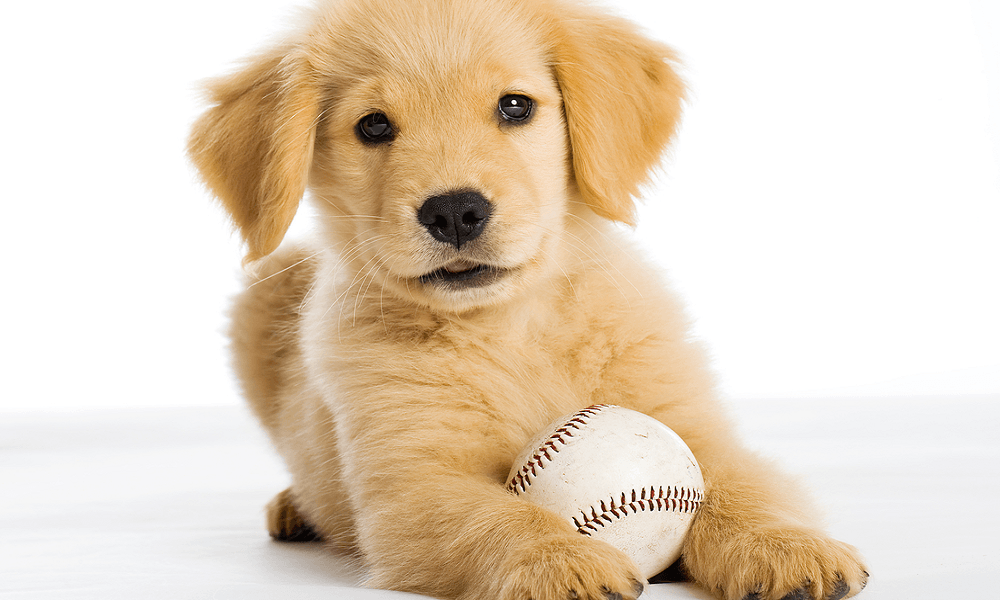 The Golden Retriever is one of the most popular breeds that makes everyone smile. It's a friendly and tolerant attitude makes it an excellent family pet and it is used in a lot of commercials for its intelligence. Golden Retrievers are also trustworthy and obedient and do well in various dog sports.
Know detail about Best invisible dog fences
3. Labrador Retriever
Labrador Retriever is another popular breed of dog in the United States and the United Kingdom. Labradors are specially trained to support the blind and who have autism to perform as the therapy dog. They are valued as sporting and hunting dogs.
Main Features of English Bulldog:
Life Time: 12 – 13 years
Coat: Short, smooth, dense and straight
Weight:    Male: 65-80Ib (29-36kg), Female 55-70Ib (25-35kg)
Size: Male: Stand 22.5 to 24.5 inches, Female: stand 21.5 to 23.5 inches
Height: Male: 22–24 inches (57–62 cm), Female: 22–24 inches (55–60 cm)
Colors: Chocolate, Black, or Yellow
Origin: Newfoundland and Labrador, Canada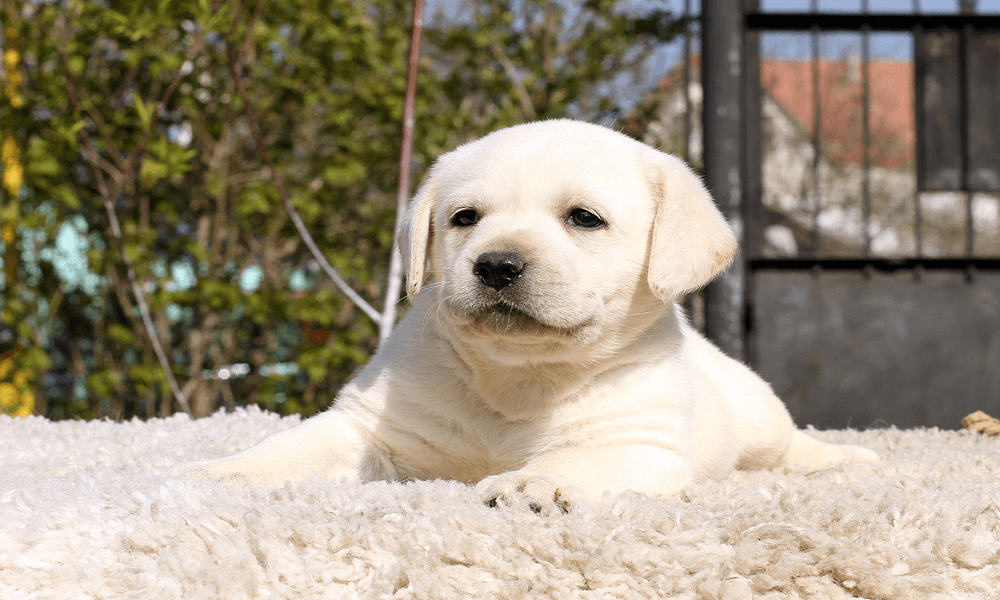 The origin of Labrador Retrievers is the island of Newfoundland, the northeastern Atlantic coast of Canada. Generally, Labrador Retriever spent their time working with their owners. It is well-known for its good behavior and used to serve as retrievers for hunting.
4. Corgi
Pembroke Welsh Corgis are the smallest dog breed in the herding group recognized by the United Kennel Club. Welsh Corgis originated in two varieties, one is Pembroke and another one is Cardigan. Cardigan is bit larger and heavier than the Pembroke otherwise, both have similar heads, bodies, herding ability and levels of intelligence.
Main Features of English Bulldog:
Life Time: 12 – 14 years
Nature: Bold, Tenacious, Protective, Outgoing, Playful, Friendly
Weight:    Male: 22–31 lbs (10–14 kg), Female: 22–29 lbs (10–13 kg)
Height: 10 inches to 12 inches tall at the shoulder
Colors: Fawn, Red, Blue, Sable, Black & Tan, Black & White,
Origin: Wales, United Kingdom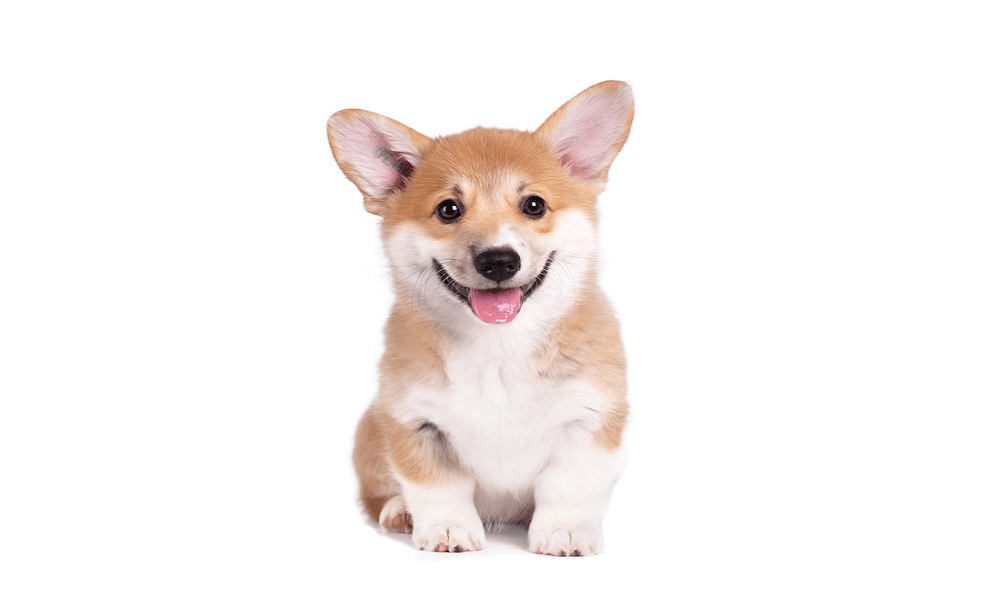 Pembrokes are normally healthy and they have short little legs and ears. Corgi puppies are most adorable to fall in love immediately. Still now Pembrokes are used as working dogs although sometimes they are seen as family pets. They are easy to train and food is great motivator at their training time.  Corgies are well-known for their love and intelligence. They like to think free. so you should not desire a Pembroke to be subservient.
5. French Bulldog
The French Bulldog is known as Frenchie imported from England and local ratters in Paris. Still, now it is the 3rd most popular dog in Australia and 6th most popular registered dog breed in the U.S. Besides making a good company it is familiar as an exceptional ratter, but at present people likes it as a wonderful family friend.
Main Features of English Bulldog:
Life Time: 10 – 12 years
Nature: Lively, Affectionate, Playful, Athletic, Alert, Keen, Sociable, Patient, Easygoing, Bright
Weight: Male: 16 to 28 pounds in average
Height: 11 inches to 1 foot tall at the shoulder
Colors: White, Fawn, Tan, Cream, Brindle, Brindle & White, Black Brindle
Origin:  France, England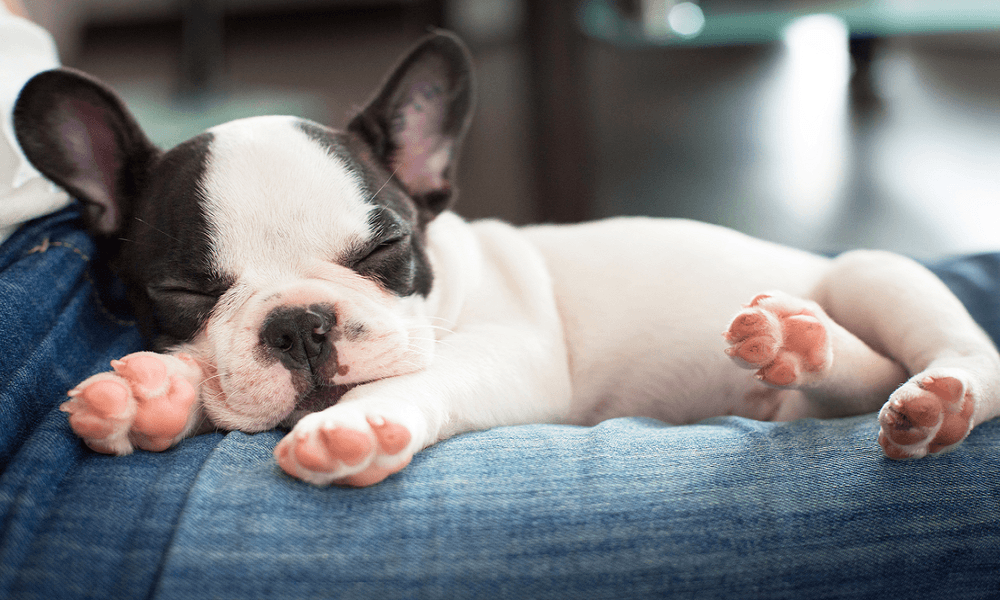 Like the English Bulldog, the French Bulldog's face is appealing. It is small but significant in build with a muscular body. Most of the time It loves to spend time by relaxing on the sofa or dog bed but sometimes it likes to play on the playground. It is easy to train them if make it fun or like a game. French Bulldogs are intelligent and like to free thinking.
6. Pomeranian
The Pomeranian is named for the Pomerania region in Germany and Poland. Due to its small size, it becomes more popular and classed as a toy dog. Pomeranian is a strong, healthy dog and the fashion for this small dog has increased their popularity globally.
Main Features of English Bulldog:
Life Time: 12 – 16 years
Nature: Friendly, Sociable, Playful, Intelligent, Active, Extroverted
Weight:    Male: 4.2 – 7.7 lbs for Adults
Height: 7 inches to 1 foot tall at the shoulder
Colors: White, Black, Brown, Orange, Grey-shaded, Tan
Origin: Germany, Poland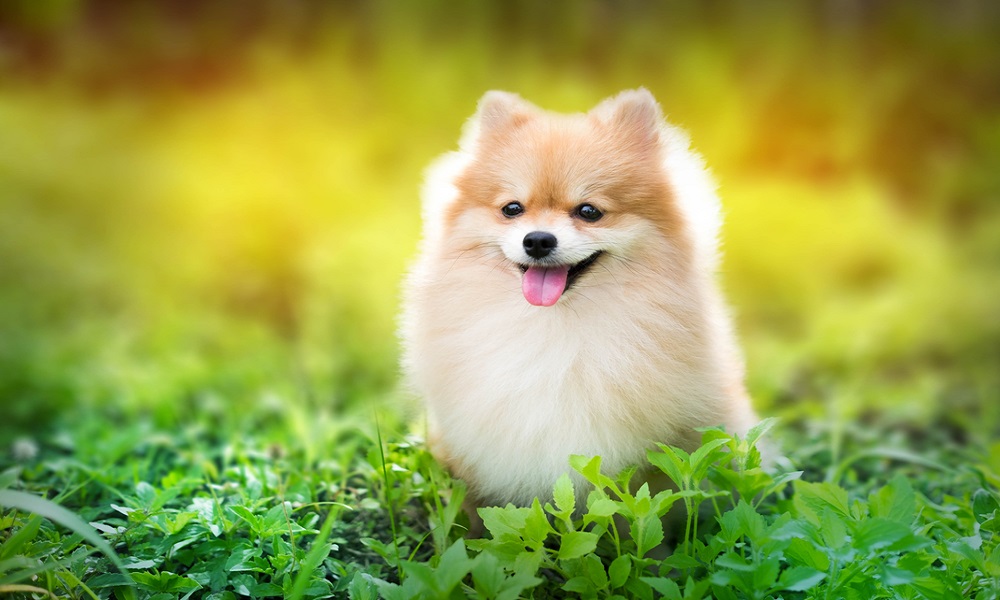 The enthusiastic Pomeranian is smart and cheerful. It loves to meet new people and gets along with other similar animals. Sometimes it thinks it is a lot bigger than it is but as a puppy it looks like a little teddy bear. Pomeranians are best with children although it has a lot of energy to go for walks. It is adorable for its fluffy coat, tiny ears, and round eyes.
Get more breeds list: hairless dog breeds
7. Cavalier King Charles Spaniel
The Cavalier King Charles Spaniel is a toy dog originated in the United Kingdom and it is most popular in many countries. According to registration statistics in the year of 2013, it ranked at the 18th popular dog in the United States. The predictable average lifespan of this dog is under ten years.
Main Features of English Bulldog:
Life Time: 9-14 years
Nature: Playful, Affectionate, Patient, Fearless, Adaptable, Sociable
Weight: Male: 13 – 18 lbs (Adult), Female: 13 – 18 lbs (Adult)
Height: Male: 12 – 13 in. (Adult), Female: 12 – 13 in. (Adult)
Colors: Blenheim, Ruby, Black & Tan, Tri-color
Origin:  United Kingdom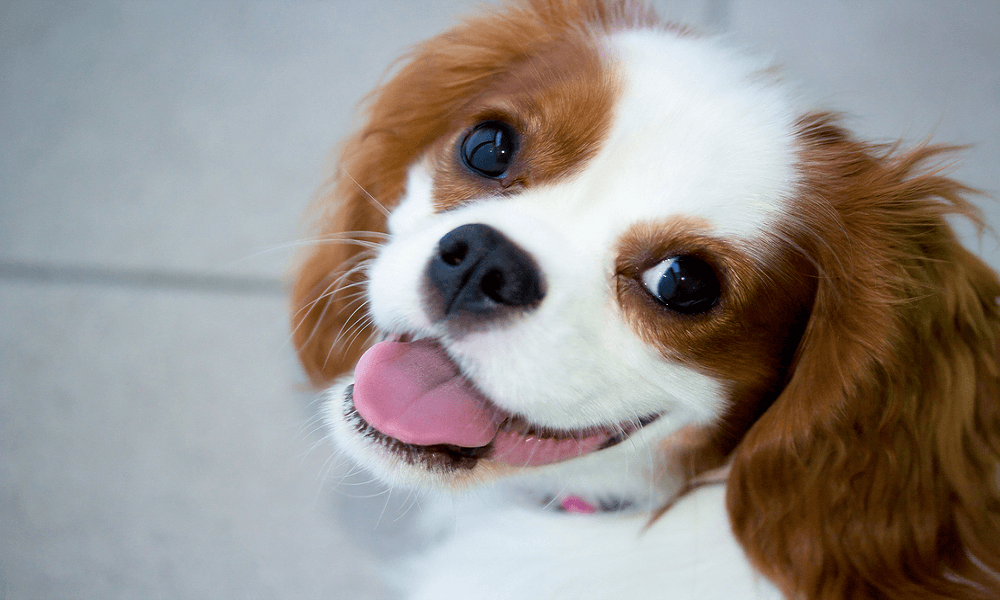 Since the Cavalier Spaniel is a family dog, so it is not recommended to leave them alone outside for long period of time. They are friendly, and good for both children and animals but they require a lot of human interaction to keep quiet. Its smooth undocked tail, silky charming coat, large dark round eyes and sweet expression attracts people instantaneously.
8. Saint Bernard
Saint Bernard is a large working dog originated by France, Switzerland, and Italy. Generally, this dog breed was used to help find and save injured travelers. It is useful in the show ring, drafting and weight pulling competitions. Saint Bernard becomes famed through the history of alpine rescues and its enormous size.
Life Time: 8 – 10 years
Nature: Friendly, Watchful, Lively, Gentle, Calm
Weight: Male: 140 – 260 lbs
Height: Male: 28–35 inches (70–90 cm), Female: 26–31 inches (65–80 cm)
Origin:  Switzerland, Italy, France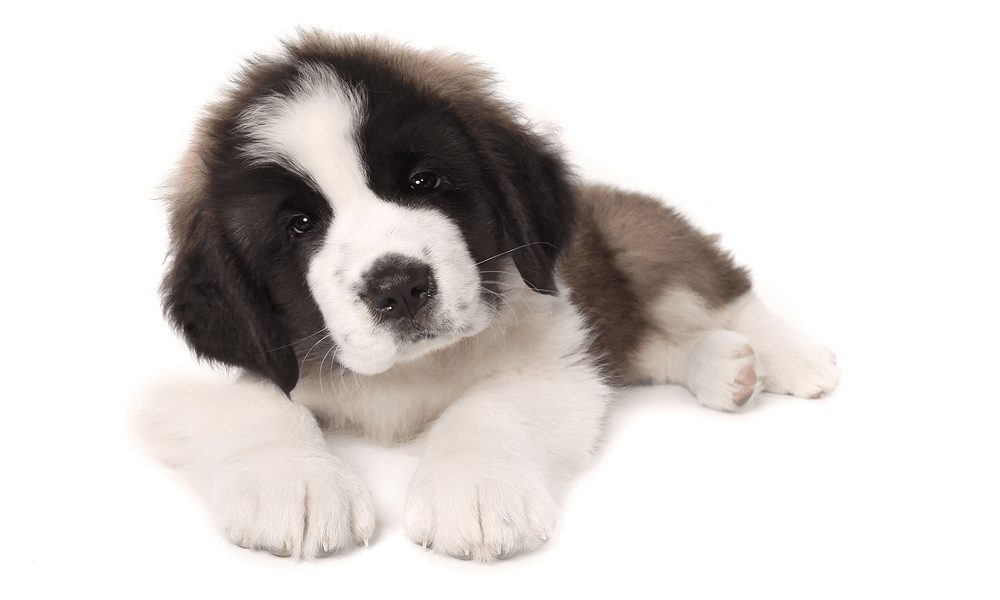 Saint Bernard can rescue people from the cold, winds, and snow. Basically, it is intelligent, kind, gentle and well-conducted. It is also muscular, a large giant dog has 30 inches height and 180 pounds weight. This dog is available for both short haired and long haired varieties though shorthaired being most preferable. The Saint is a wonderful family dog though it is cooperatively large in size and it is better for living outdoors due to bit of human friendship. Saint Bernard puppy is one of the cutest breeds can easily attract people.
9. Basset Hound
The Basset dog breed is a short-legged breed of dog originally bred for the purpose of hunting small game like as rabbits originated in France. Basset Hounds are gentle, friendly and famed for their sense of smell for tracking. They are usually tricolors or bicolors regarding standard hound color consideration.
Main Features of English Bulldog:
Life Time: 10 – 12 years
Nature: Friendly, Gentle, Affectionate, Tenacious, Devoted, Sweet-Tempered
Weight:  Male: 51–64 lbs (23–29 kg), Female: 44–60 lbs (20–27 kg)
Height: Male: 10–15 inches (28–38 cm), Female: 11–14 inches (28–36 cm)
Colors: Normally tri-color like black, white and tan color; or bi-color like lemon and white color.
Origin:  Great Britain, France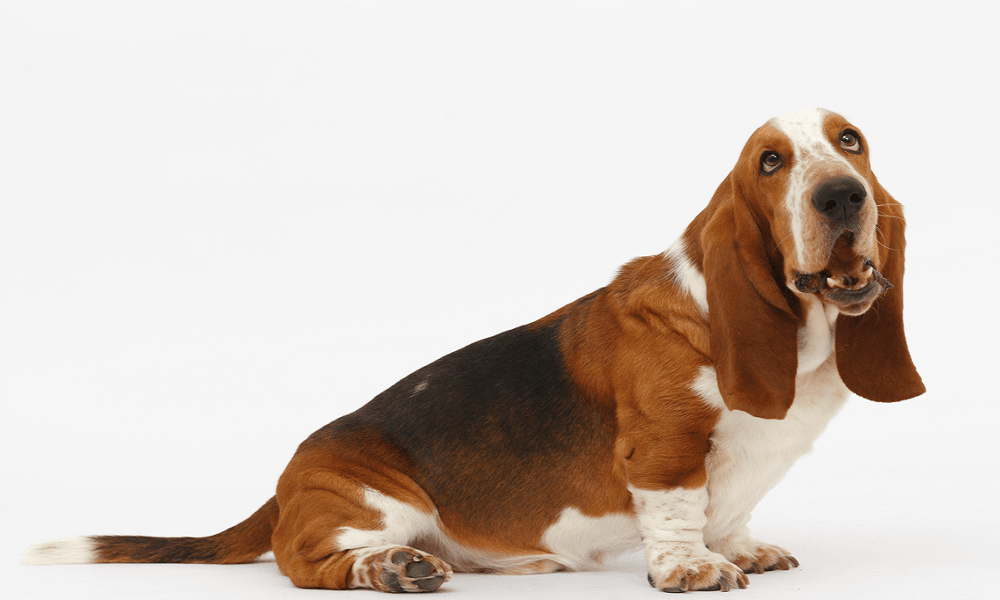 The Basset Hounds are muscular and heavy, tons of loose skin and big ears. Generally, they are large dogs on short legs. People love this dog as a popular family companion as well as sharp hunting dog.
10. Pug
The Plug is the sturdy and compact breed of dog are the part of Toy group of American Kennel Club. They are well-known for being gentle and sociable and popular for their great sense of humor. The plug is included with physical distinctive features, short-muzzled face, and frizzed tail.
Main Features of English Bulldog:
Life Time: 12 – 15 years
Nature: Playful, Quiet, Charming, Stubborn, Docile, Sociable, Attentive, Clever
Weight: 14 to 18 pounds
Height: Male: 12 in. (At the withers), Female: 10 in. (At the withers)
Colors: Fawn, Black, Apricot, Silver Fawn
Origin: China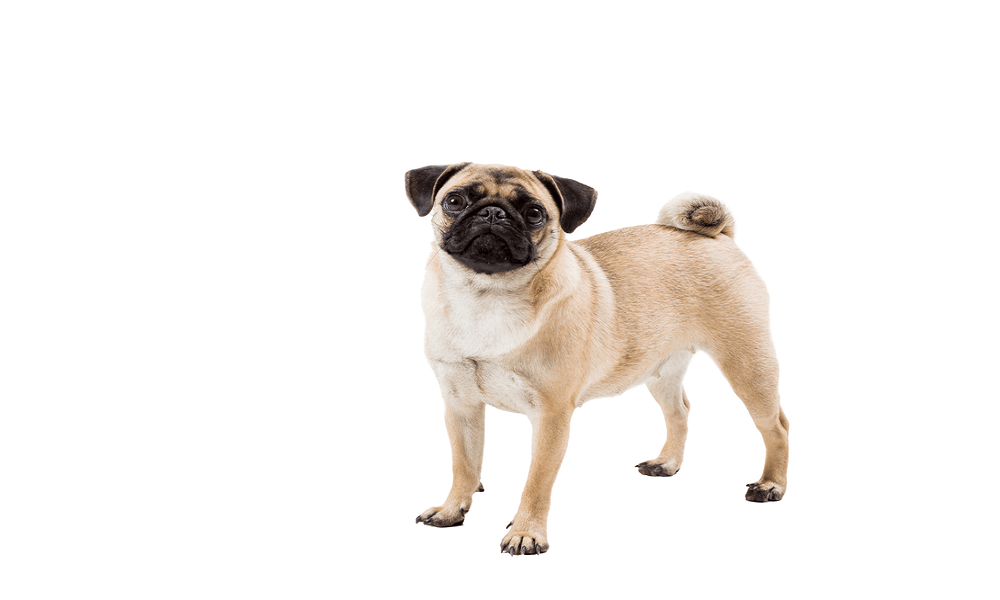 Pugs are playful dogs like to play games and they are also like to be very close to their humans. They are loyal and charming, happy and affectionate, wise and intelligent and make training challenging. They seek your love and attention with their smooched face, bug-eyes, and curly tail.
Here we discussed some dog breeds are usually categorized by the functional type from which the breed was developed actually. We highlighted here some basic types such as hunting dogs, guard dogs, companion dogs, herding dogs, and working dogs though there are many other types regarding the American Kennel Club.